I've become very good at dialing in to what I'm doing. Whether I'm preparing for my weekly Sunday sermon, planning for an up-coming event, or strategizing for church administration, I literally shut off the world. I've become so good that any interruption is an agonizing frustration for me.It never fails that at the height of my concentration, my two daughters will come bolting into my office with their harmonic chorus of, "Hello Daddy!
Read more
There are certain dates you should never forget. Birthday's and anniversaries are more than just times for big parties, long speeches and extravagant gifts. They are opportunities to take time to remember. Remembering where you came from, what you've been through and what has driven you to where you are. All the memories may not be golden, but they are part of your collective experience.This weekend, The Luke celebrates one hundred and twelve
Read more
It's still too early to make any hard conclusions about the shootings in Aurora, Colorado. Information is still coming in and the emotional wounds are still very fresh. However, one thing we can conclude from this horrific tragedy is that life is precious!In his remarks following the tragedy, President Barack Obama encouraged the American people to hug their children and family members a little closer. Each of us should take heed to those words.
Read more
There are times in life that you will be forced to make a choice. No straddling the fence allowed. No putting off until you are in a better place. No procrastination or hesitation, you have to choose. The easy way out is to throw in the towel or play the victim role. However, if you do, at some point you'll be back at that very same place. So make the decision to take a stand and trust God with the outcome. Stand on your beliefs, your convictions
Read more
Your past can often exercise great authority over you… if you let it. It will dictate to you what you think, where you go, what you do and whom you do it with. If your not careful the one thing that you despise the most can become your tour guide thru life. It will even determine how you respond to the future that is in front of you. All of this is a reality…unless you make different choices.During this holy week as we reflect on the Passion
Read more
When you give to God through tithing, He gives you something greater in return: a life changed for the better. Opening up your wallet to tithe opens up your soul to trust God more and invites Him to work powerfully in your life. Here's how tithing can transform you: It reminds you that your life is not your own. Spending your money just on your own plans robs you of valuable opportunities to help fulfill God's purposes for your life.  God is counting
Read more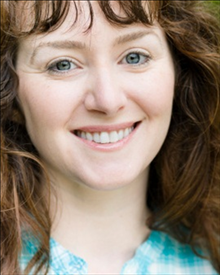 Do you enjoy your life? Are you satisfied that you're fulfilling God's purposes for you? If not, your thoughts are probably holding you back. Whatever controls your mind controls your life, since each of your thoughts leads to the attitudes and actions that you choose. You simply can't live the way God intends for you live if you're thinking wrong thoughts – lies you've picked up from society that don't reflect biblical truth. So break
Read more